Logline
Daydreams of a local myth merge with reality when a man loses his daughter on the moor
Director's Statement
The Moor is a horror film, but more specifically, it is a folk horror and must be viewed with this in mind.
The significance of the May Day celebrations and search for a little girl is without a doubt the most inescapable comparison to The Wicker Man, the most famous of all folk horrors.
The Moor also draws inspiration from early Italian horror maestro Mario Bava – the figure of the black-cloaked huntsman being the most obvious – but moreover the psychological concept of the beast existing nowhere but in the mind of the protagonist.
Enjoy!
James Everett
Watch the Trailer.
Distribution and Worldwide Sales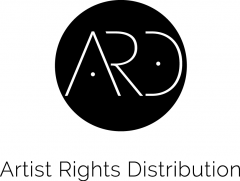 www.artistrightsdistribution.com
Gallery
Cast
Corin Stuart
Dan Antopolski
Erin Hillyer
Written and Directed by James Everett
---
Length - 11:50
Sound – 5.1 Dolby
---
Synopsis
A man takes his daughter to the moor for a day out but when she disappears he becomes convinced she's been snatched by a mysterious huntsman. As he searches for her his journey becomes a psychological battle between his mind and the moor.
Tagline
The moor can be a deceptive beast
Genre
Horror
Niches
Folk horror, rural horror, pagan
---